A week long arts festival for and by children and young people, The Juice Festival has been running in Newcastle for several years. Focused on celebrating the creativity of children and young people, the organisers were keen to evaluate the festival and  wanted a team of young people to do the job. Having experienced the UFA's training before, the team in the NE asked us back to train up a group of young researchers and evaluators.
A group of 16-22 year olds gathered together for a couple of days of intensive training and planning and then headed into the festival to collect their data.
Testimonials
What Participants Say
"Since attending these courses I've seen an improvement in my essay marks due to what I've learnt."

Ailsa Samuels
"I really believe my involvement with Juice helped me to secure my new internship!"

Rebecca Oldham
What did the project involve?
The six young people involved took part in UFA's Young Research and Evaluator course, a two day programme during which they considered how to make their questions and methods as creative as possible.
Armed with their questions, they went out to the festival to evaluate everything from accessibility for people with disabilities to the reach of the advertising for the festival.
Techniques for evaluation included questionnaires, vox pops and focus groups as well as a graffiti wall at one of the events.
The team then came together to feedback the raw data and to create reports for the festival organisers to help inform plans for the next festival.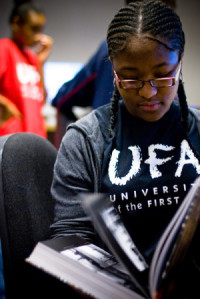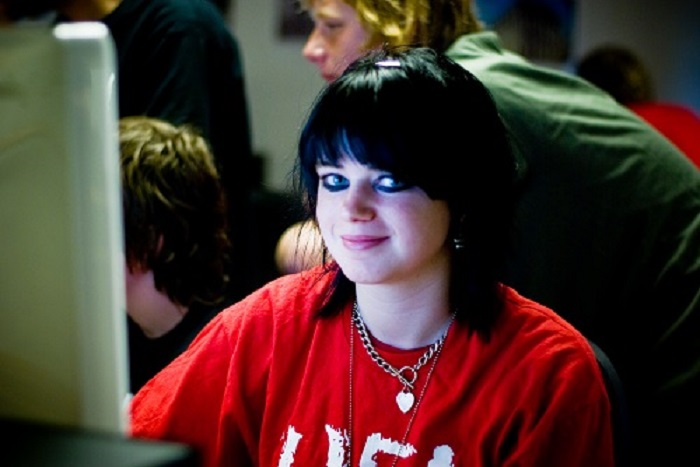 What was the feedback?
"By the end of both courses young people were given the opportunity to explore and develop leadership skills in a very safe space. They emerged, confident that they could accept the challenge of facilitating a national event, and evaluating Juice – a regional youth arts festival."
Dawn Williams
Sage Gateshead
"Our young people gained an enormous amount from the course and Newcastle Gateshead Initiative and Bridge North East have a wealth of meaningful and rich intelligence as a result of them applying their research and evaluation skills to Juice Festival. Also, significantly, each young person developed personally and professionally and can take these skills and qualities with them into their future."
Jenny Young
Strong Voices Programme Manager
Sage Gateshead
But don't just take our word for it…
Toby Ealden, Artistic Director at Zest Theatre sent this feedback to one of the young researchers:
"Thanks so much for coming into see our show to evaluate our work as part of Juice Festival! We loved meeting you and chatting about Gatecrash.
I thought your interview was well planned with a good range of questions. You'd clearly thought through how you wanted to run the interview and what you needed in terms of info and photos. I was very impressed with the range of questions you asked and the amount of research you'd done before your visit. In the past I've been interviewed by professional journalists who have been much less prepared then you, so well done!
It was also brilliant to see how you grew in confidence throughout your time with us. By the end you were spontaneously making up questions to actors in completely unplanned interviews! What you achieved in such a short space of time was awesome."