UFA Transforming Learning Programmes are in depth training programmes for practitioners who engage with young people in schools, communities and in other youth settings.
Combined with strategic direction, they give you the opportunity to create a 'bottom up' approach to transforming learning in your organisation.
The programmes aim to give you the opportunity to transform your organisation's approach and increase your own understanding of young people as learners and leaders.
They also develop the confidence and capacity of the adults who take part: teachers, youth and play workers, support staff, arts and community workers all grow as learners in their own right and as leaders of change.
The programmes explore practical ways of putting into learning key theories of learning, engagement and motivation, using a combination of action research and active problem-solving approaches.
These form part of our whole school transformation programme, which has been developed to create measurable and fundamental whole school change, putting young people's leadership at the heart of the organisation.
Our national development team will work with the management team, staff and young people to create a programme which reflects the values of the school and creates authentic, tangible opportunities to embed young people's leadership in the foundation of the school.
Drawing on UFA's years of experience and learning, we will work in partnership with you to deliver a robust programme of training and development for staff and young people which will roll out over an agreed time period.
Our whole school programme is tailored to the needs of your school and can involve a range of leadership training courses delivered throughout a 12 month period or longer, dependent on your requirements.
UFA programmes are designed to be flexible and can be used across any year groups to meet a range of school priorities. The following is a sample model of how a range of UFA programmes can be used over a period of time to build a whole school young people's leadership strategy. Please click on the images below to view them in more detail.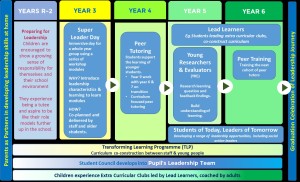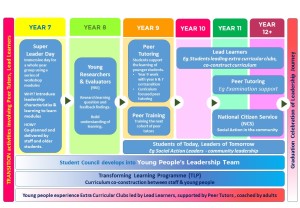 What's the cost?
Transforming Learning
Please contact us for course costs.

---
Who's this programme for?
Teaching Assistants
Classroom Teachers
Senior Managers
Community Activity Providers
Learning Mentors
Participant Info
Maximum numbers are 20 people.
Recruiting more than 10 participants allows you to generate income or get some places free.
---
Programme Options
Choose your area of focus
Teaching & Learning
A six day programme which has a focus on innovative approaches to engaging learners, fostering creativity and developing learning to learn behaviours. This programme explores how these approaches can be implemented within and beyond the mainstream school curriculum, using models such as the UFA Super Leader Day and UFA Challenge Framework.
Raising Standards through Extended Learning
A six day programme which explores how to use the UFA model of learning to bridge home, school and community, using the out of school study support opportunity as a safe place to research and develop new and innovative approaches to learning. This programme provides both a strategic and practical perspective to realising the potential of study support to transform learning.
Extended Learning Community Programme
A three day learning programme that focuses on how activity providers from a variety of settings can raise the quality of their activity, using the UFA learning model. This programme offers a very practical approach to linking home, school and community.
Testimonials
What Participants Say
"I just think it's absolutely brilliant. I believe in myself now, doing things in new ways and seeing colleagues following the lead."
UFA Fellow
"UFA has reaffirmed my love for my job and allowed me to move forward with more confidence."
UFA Fellow
Outcomes for Participants
A range of practical strategies to use in the classroom
An opportunity to focus on themselves as learners and engage in some simple action research
Greater understanding of learning drawn from theories of motivation, engagement and learning
Sharing of practice
Greater creativity in the classroom
Access to high quality UFA resources, including the UFA website
Renewed job satisfaction, motivation and self confidence
Becoming a UFA Fellow
98%
Report an increased understanding of the learning process
71%
Report more enthusiasm for their job
76%
Report more career satisfaction
79%
Report raised self esteem
---
Outcomes for Young People
Improved achievement for young people
Greater engagement with learning
Improved behaviour
Improved attitude to learning
More positive relationships with staff and other students
More active participation in the learning process
New ways to exercise their learning leadership
The chance to experience learning in new contexts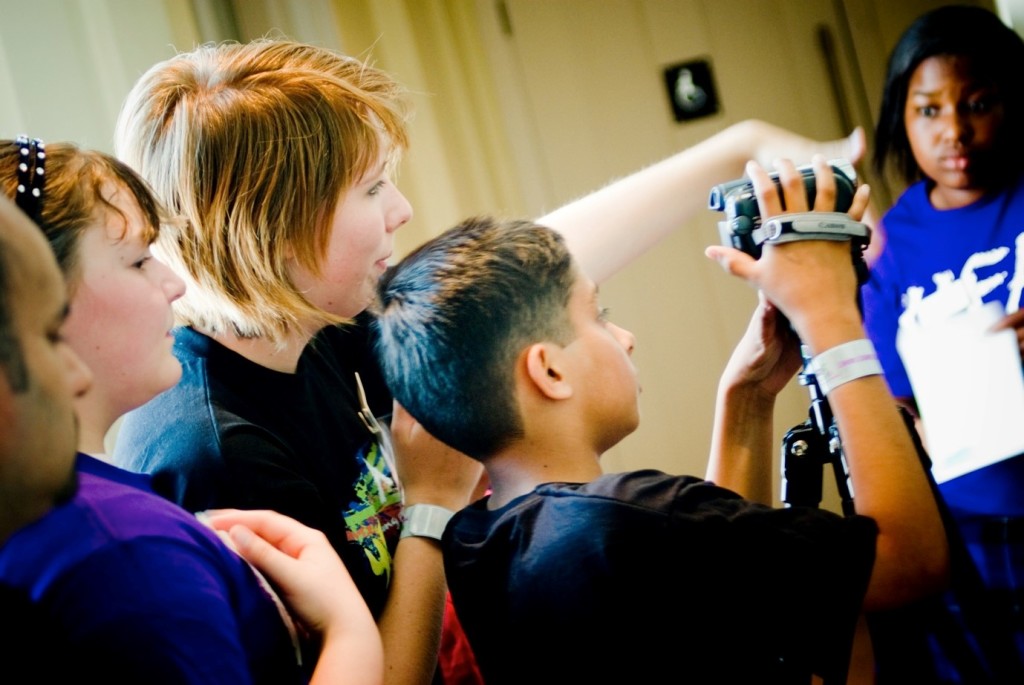 ---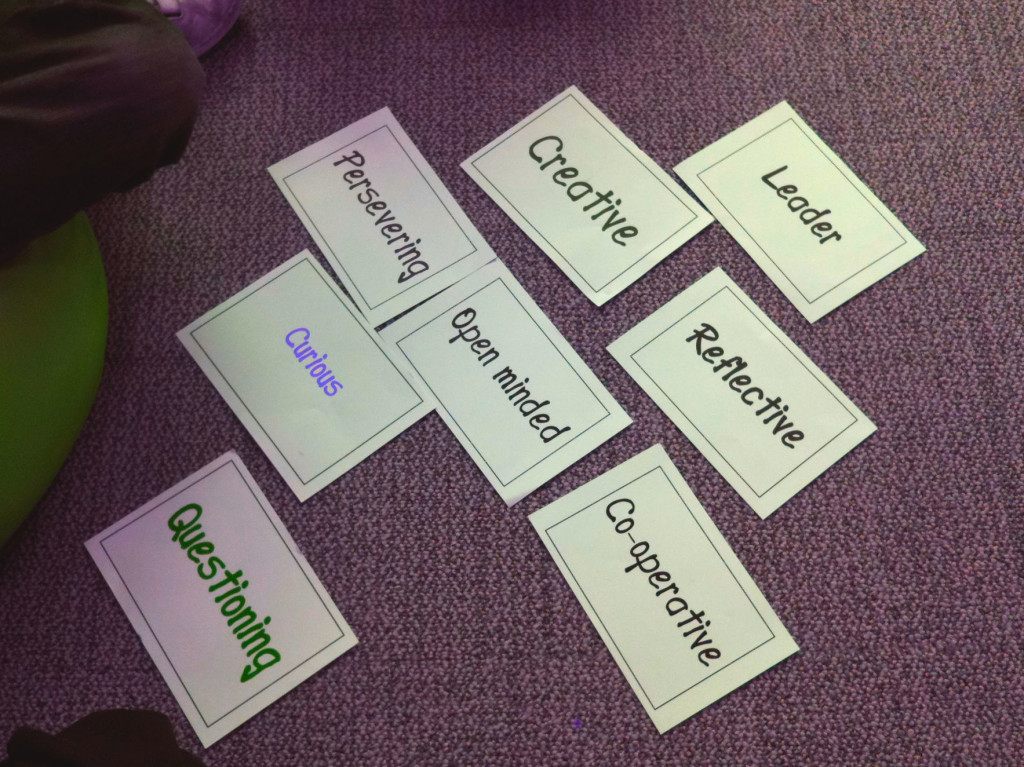 Outcomes for Schools/Organisations
A bottom up approach to transforming learning and teaching
New curriculum models based on problem based learning
Young people's leadership as an integral part of the learning process
A greater emphasis and commitment to teachers' own learning
Development of the OOHL space as the R&D arm of the school
Consideration of a broader concept of learning which bridges home, school and community
A networked learning community of staff across schools
Re-energised and motivated staff
---
Interested? Any Questions?
Book or discuss this programme
Please send us your details below and we will be in touch to book you onto the programme
Merchandise
Are you looking for programme tshirts or other merchandise?